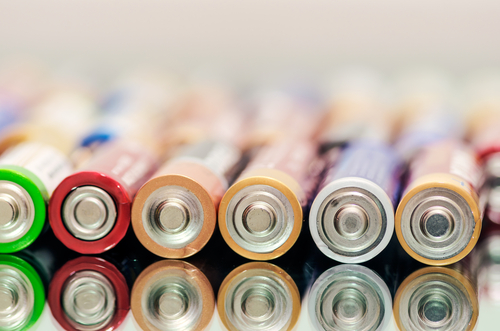 September 29, 2017 5:49 pm
Leave your thoughts
Since its origins in the 19th century, the battery has been a continually-evolving source of power used everywhere from industrial applications to appliances around the home. The first rendition of the battery was pretty rudimentary in nature; luckily for us, technology has come a long way since then. Today, we have a huge selection available to us when it comes to choosing batteries. The only problem is that this wide selection can sometimes make it difficult to narrow the search and find the battery that fits your specific needs and the one that will work the best.
If you are trying to choose between flooded batteries and sealed rechargeable batteries, it is important to weight the features of both. In the end, you just might find that sealed rechargeable batteries purchased through a battery supplier in Houston, TX hold the advantage for a number of different reasons.
Benefits of sealed rechargeable batteries
One of the most notable benefits of sealed rechargeable batteries is the fact that, unlike flooded rechargeable batteries, they do not contain a liquid. This is important, since it means that you don't have to worry about liquid flowing out of your battery if it breaks. Sealed rechargeable batteries contain enough liquid that the electrolyte in them can move freely, but not so much liquid that you have to be concerned about leaking and evaporation. These kinds of batteries are usually much easier to deal with. In fact, they are commonly referred to as maintenance-free batteries.
A clear advantage that sealed rechargeable batteries offer is their versatility in terms of where they can be effectively used. Other batteries may only be useful and effective in certain climates and can be susceptible to freezing, evaporation and other extreme weather concerns. In addition, other batteries require special attention and ventilation to reduce the chance of evaporation and other issues. Sealed rechargeable batteries can be used in many different climates with less need for ventilation and maintenance.
Another benefit of sealed rechargeable batteries is the fact that they can charge faster than flooded batteries. They have been used for a wide variety of different applications, including environmentally friendly power systems, such as wind and solar. Robotics, ATVs and motorcycles can also be hooked up to sealed rechargeable batteries, along with uninterrupted supply systems. Many people have chosen this battery option, but for the best advice for your specific needs, consult with a battery supplier in Houston, TX for help in making a choice.
Contact a battery supplier in Houston, TX
No matter what kind of battery you are in the market for, you can get help from Texford Battery Co, a premier battery supplier in Houston TX. We know the ins and outs of our products and are prepared to advise you on the best choice for your specific needs. We make it a point to carry the best products available; even foreign and hard-to-find products can be located here. Our team is proud to be a premier battery supplier in Houston, TX with decades of experience in the industry. Regardless of what you are looking for, we are more than happy to help you find it. Simply contact us today for more information and to get help from our professional team of experts.
Categorised in: Industrial Batteries
This post was written by admin