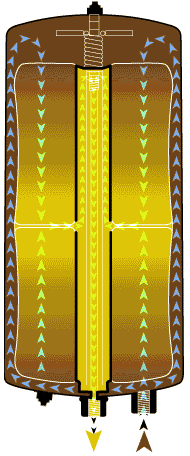 Did you know that by filtering your motor oil or hydraulic lubricant, you can substantially increase its lifespan? Texford Battery Co is the premier supplier of oil filtration systems in Houston, TX.We sell Harvard Corporation Constant Contamination Control Systems. These innovative devices remove water and other harmful contaminants from your lubricant, extending its usability and enhancing the performance and lifespan of your gear. Oil filtration systems have a wide range of potential applications, from aviation to mining.
Clean and Restore Lubricants
The Constant Contamination Control System is extremely flexible, and can be utilized in a wide variety of applications. Here are just some of the components and device types we offer at Texford Battery Co:
Filter Housings
Harvard filter housings come in a wide range of sizes and shapes for your convenience. You can easily select the capacity, flow rate and dimensions that suit you and your application the best.
Filter Elements
Moisture, glycol and other contaminants are removed from your oil or hydraulic lubricant by Harvard Constant Contamination Control filters. We sell the filter elements you need to keep your lubricant running smoothly.
Filter Carts
Do you need a portable solution for your oil filtration? Oil and hydraulic filter carts provide you with an easy way to move your filtration capabilities from site to site! These machines can remove contaminants to a single micron.
System Installation
If you are ready to invest in a Constant Contamination Control Lubricant System in Houston, TX, we can help you install it! We offer installations, set-ups and services for many filtration products.




We are proud to carry Harvard Corporation's Constant Contamination Control System. You can trust Harvard Corporation's innovation and Texford Battery Co's decades-long experience to provide your gear with the best lubrication possible.
Install a Filter
If you are wondering how our unique and innovative oil filtration systems, battery services, and specialty batteries can advance your business, contact us today at 713-222-0125. We can help you extend the lifespans of both your gear and your lubricant!